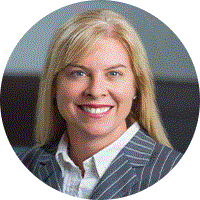 Tel: 610.435.0977
Fax: 610.435.3089
jwolf@davisonmccarthy.com
Two City Center
645 Hamilton Street, Suite 510
Allentown, PA 18101
Jeanmarie Browne Wolf
Education
St John's University School of Law, J.D., 1994
University of Notre Dame, B.B.A., 1989
Admitted to Practice In
Pennsylvania State Courts
Arizona State Courts
Ms. Wolf is a native of the Lehigh Valley, and her experience is in the financial sector. Before joining Davison & McCarthy, Ms. Wolf worked at Brinker Capital (Orion Advisor Solutions) in Berwyn, Pa., where she was a Senior Manager and part of the Executive and Strategist teams.
Prior experiences, Ms. Wolf, worked for BarBri, Inc., the Arizona State Attorney's Office, and Deloitte & Touche (formerly Touche Ross) as both an attorney and CPA.
Ms. Wolf, a graduate of the University of Notre Dame with a BBA in Accounting, participated on the Women's Swim Team. Ms. Wolf is a member of the Lehigh Valley and Pennsylvania Bar Associations. A mother of three children, Ms. Wolf, served on the boards of St Thomas More School, the Junior League of Lehigh Valley, the Perfect Fit, and the Society of the Arts.