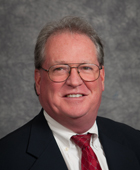 Tel: 610.435.0722
jashley@davisonmccarthy.com
Two City Center
645 Hamilton Street, Suite 510
Allentown, PA 18101
John W. Ashley
Areas of Professional Concentration
Education
University of Pittsburgh School of Law, J.D., 1980
University of Pittsburgh, 1977
Admitted to Practice In
United States Supreme Court
Third Circuit Court of Appeals
U.S. District Court for the Eastern District of PA
U.S. District Court for the Middle District of PA
Pennsylvania State Courts
Mr. Ashley has lived and worked in the Lehigh Valley for over 30 years, representing various parties in all types of litigation and general practice issues. He has represented a wide range of parties in litigation involving municipal issues, civil rights, motor vehicle accidents, construction claims, slip and fall accidents, social security disability claims, worker's compensation claims and various parties dealing with zoning and enforcement matters.
Mr. Ashley has served as Solicitor to Salisbury Township since 1999, Borough of Alburtis Zoning Hearing Board since 1991, Borough of Fountain Hill Planning Commission since 1992, Borough of Fountain Hill Zoning Hearing Board since 1992, Upper Saucon Township Zoning Hearing Board since 1989, and Washington Township since 2008. He has also represented the Borough of Emmaus Civil Service Commission since 2012.
Mr. Ashley was previously a partner in a well-known law firm in the Lehigh Valley, first serving as an associate and then a partner until joining Davison & McCarthy. His community activities include serving as a youth coach, coaching soccer teams at St. Joseph the Worker for 12 years. He is an active member of St. Joseph the Worker in Orefield, Pennsylvania.